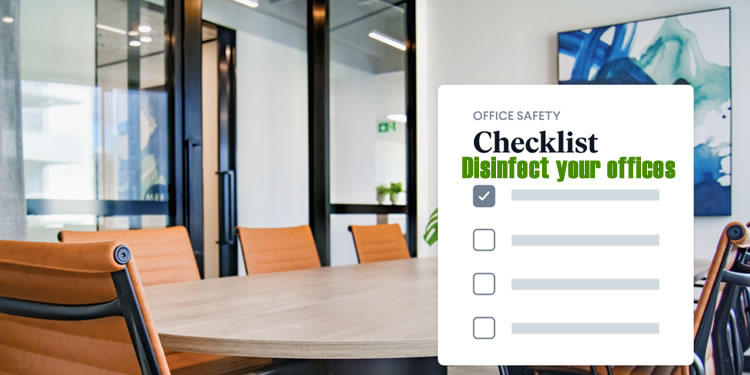 In just a few weeks, the appearance of the virus called Coronavirus Covid19 has had a profound impact on our relationship with work: unemployment or partial unemployment for some, teleworking for others, even change in the daily working conditions of employees and workers most exposed to virus.

As the virus continues to spread around the world, many countries like the UK are falling apart. In parallel with this deconfinement, many companies must offer their employees optimal working conditions and above all a healthy, clean working environment without traces of coronavirus. The important thing above all is the health of a company's employees. By the typology of the majority of workspaces that have been created in recent years (coworking spaces, open spaces, etc.); The attention that must be paid to cleaning offices is now major.

The goal for office managers and other facility managers and space managers, the challenge is to offer a work environment that is constantly clean and that limits the transmission of the Coronavirus virus from one employee to another. To help you in bringing your workspaces up to sanitary standards, we have written this article dealing with the disinfection and cleaning of your premises to prevent the spread of Covid19.

This post will help you to know the right gestures to adopt to disinfect your office, to know the right products to apply on which surface to limit the passage of Covid19 from one person to another. Since the border is often close between Disinfection and Cleaning, we will help you to read this situation.

Limiting the spread of Covid19 in companies not only by disinfecting your premises, but also by the good communication that you will make with your employees, we will give you some avenues of reflection to establish a good dialogue with your employees.